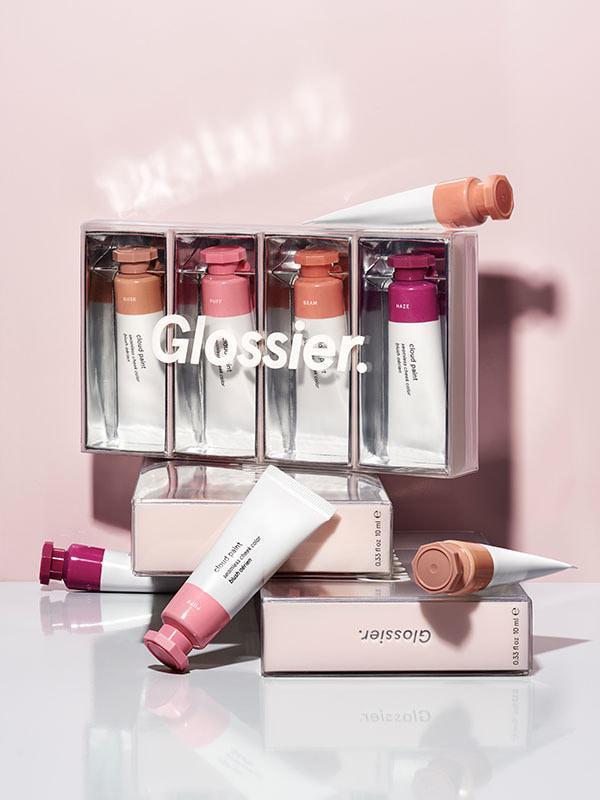 Buy on Glossier
Add to Cart
Beam, Puff, Haze, Dusk.

Four

Cloud Paints

, endless possibilities. Designed to be the most user-friendly blush in existence—the sheer, buildable formula means it's hard to go overboard, and the shades are optimized to work across a wide range of skin tones. You'll get all four: Beam (a coral-peach), Puff (a light, cool pink), Haze (a deep berry), and Dusk (a brownish nude). Try them all, wear two at once, or mix them together to make new shades. Creativity encouraged.

Save $17 with the quad.
More Items from Glossier: